Schedule of Events:
5:30 PM   Welcome and Registration
6:00 PM   Startup Mill Program Overview Presentation
6:10 PM   University Startup Presentations and Mentor Feedback
8:00 PM   Hors d'oeuvres, Drinks and Networking
Parking: 
Parking is $12 see kiosk at: 550 Westwood Plaza, Los Angeles, CA 90095
Conf#: 553690.
There is also hourly parking at parking structure 2 located at: 602 Charles E Young Dr East
Presenters: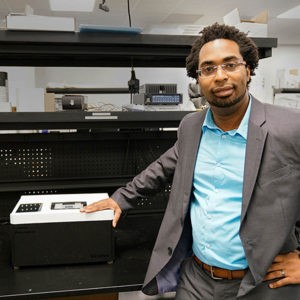 David Charlot with CBio
CBio is a technology company leveraging machine vision and proprietary live cell classification hardware to accelerate solutions in AgTech, Biotech, CleanTech and Defense.  We manufacture and sell our Vision™ analytical system and cellPhoresis™ consumable to researchers changing the world. We are accurate cell classification for humanity.  Our first product is a rapid litmus test to identify drug resistant bacteria.
David's LinkedIn: CLICK HERE                                        Company Website: CLICK HERE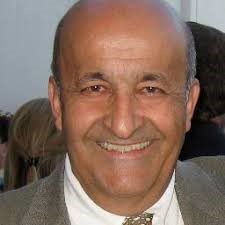 Ira Deyhimy with SELFA
SELFA is a medical device company based on a semiconductor biosensor with extraordinary sensitivity, scalable multiplexing, simultaneous protein and nucleic acid quantitation. SELFA's technology has broad applicability across diagnostic, point of care (POC), and research tools. Diagnostic markets are large, but capital-intensive. Leveraging SELFA technology into the research tool market (~$1B US) is more tractable. This market requires no regulatory clearance, is "clustered" i.e. the opportunities are in relatively few large cities with industrial research and academic organizations, and an easier buy decision. The initial product in development is a low cost, table-top system that uses single-use cartridges with customizable multiplexed biosensors.
Ira's LinkedIn: CLICK HERE                                                   Company Website: CLICK HERE
Jasmine Zhou with EarlyDx
Early Dx created CancerLocator, which exploits the diagnostic potential of cell-free DNA by determining not only the presence but also the location of tumors. CancerLocator simultaneously infers the proportions and the tissue-of-origin of tumor-derived cell-free DNA in a blood sample using genome-wide DNA methylation data. CancerLocator outperforms two established multi-class classification methods on simulations and real data, even with the low proportion of tumor-derived DNA in the cell-free DNA scenarios. CancerLocator also achieves promising results on patient plasma samples with low DNA methylation sequencing coverage.
Ira's LinkedIn:  CLICK HERE                                                   Company Website: CLICK HERE
Maxim Batalin with Lucendi
Next generation semen analysis products based on lensless computational microscopy coupled with advanced image processing, big data and machine learning approaches. Digital subtraction of consecutive lensfree frames, followed by appropriate processing of the reconstructed images, enables automated quantification of the count, the speed and the dynamic trajectories of motile sperms, while summation of the same frames permits counting of immotile sperms. Such a compact and lightweight automated semen analysis platform running on a wide-field lensfree on-chip microscope could be especially important for fertility clinics, personal male fertility tests, as well as for field use in veterinary medicine such as in stud farming and animal breeding applications.
Maxim's Profile:  CLICK HERE                                             Company Website: CLICK HERE
Sam Bae with  Electronucleics
Electronucleics, Inc. is developing a fast, inexpensive and highly sensitive means to detect the presence of pathogens in fluids.  Unfortunately, most infectious disease diagnosis is accomplished by culturing methods that typically take days.  Even if superior nucleic acid based tests are available, as in the case of gonorrhea, the process of transporting samples to a clinical lab, batching, testing, and returning results also takes days.  There is an urgent need for pathogen detection that gives results in minutes so that patients suffering from influenza, gonorrhea, etc. can be diagnosed and treated during the same clinical visit.  To meet this unmet need, Electronucleics is developing a low-cost, robust, point-of-care molecular diagnostic device that gives results in mere minutes.
Sam's Profile:  CLICK HERE
Aimee Hunter with Quantitative EEG Method to Identify Individuals at Risk for Adverse Antidepressant E?ect
Some individuals experience adverse e?ects on mood during antidepressant treatment that could result in harm to themselves or others. Researchers at UCLA have developed a method that identifies patients likely to experience adverse e?ects from antidepressant medication. A patient's response to the treatment is measured by using quantitative electroencephalographic recordings (QEEG).  This method has been validated in a small double-blind placebo-controlled clinical trial with 97% accuracy. Patient response to medication was corroborated by using standard clinical checklists that diagnose adverse symptoms.